May 14, 2020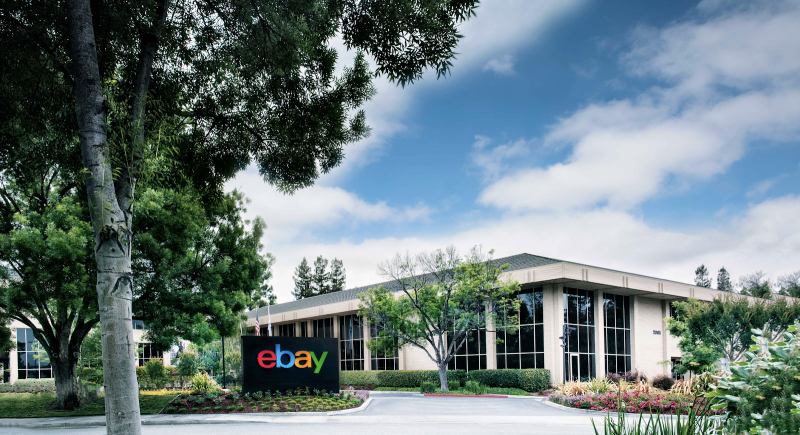 When Pierre Omidyar founded eBay in 1995, he built our platform with the belief that people are inherently good and capable. He set out to create an honest, inclusive and vibrant space of connections, where anyone could find exactly what they were looking for and where anyone could make their own living.
Now, as we approach our 25th anniversary, the world looks different from when that first sale was made of a laser pointer on eBay, but the core of who we are remains the same. Our mission always has been to empower people and to create economic opportunity for all. 
Today, we're releasing our 2019 Impact Report, which encompasses our environmental, social and governance work throughout the past year and explores our progress to-date on our impact goals. 
This latest edition is grounded in the following four themes: economic opportunity, sustainable commerce, culture and workforce and trusted managed marketplace. With today's launch, we're celebrating our progress across those four pillars and establishing new commitments for the future. 
Impact Highlights in 2019
Throughout the past year, we've made significant strides on our impact goals and accomplishments around our sustainability work. See a sampling of 2019 highlights below across our corporate responsibility initiatives, and read our Impact Report for more. 
Economic Opportunity 
Empowering entrepreneurs: In 2019, we expanded our small business support program, Retail Revival, to additional cities worldwide, including Baton Rouge, Louisiana, and Plovdiv, Bulgaria. Through the eBay Foundation, we also continue to support underrepresented populations of entrepreneurs. By the end of 2020, we expect to have lent $1 million through our partnership with Kiva.

Charity fundraising: We achieved our 2020 impact goal ahead of schedule in raising $1 billion for charities worldwide. We also raised a record-breaking $112 million for charities globally in 2019. 
Sustainable Commerce
Renewable energy: From 2018 to 2019, we decreased emissions by 16 percent and increased our renewable energy supply by 24 percent, bringing eBay to 64 percent renewable energy globally — on track to source 100 percent renewable energy by 2025. Our two San Jose campuses have become 100 percent powered by carbon-free solar, wind and geothermal energy. 

Waste diversion: Additionally, our headquarters in San Jose achieved a waste diversion rate of 96 percent. At our campus in Draper, Utah, we are evaluating procedures in our cafe that would result in diverting nearly 10,000 gallons of food waste every year.
Culture and Workforce
Awards and recognition: We're proud to achieve another 100 percent score on the Human Rights Campaign Foundation's Corporate Equality Index (CEI) for the 13th year, along with inclusion on Indeed's 50 Top-Rated Workplaces in 2019.

Giving back to the community: In 2019, our employees recorded over 16,000 volunteer hours. In the second year of theGlobal Give, the eBay Foundation also awarded $1 million to employee-submitted grant proposals. The winning proposals directly supported 20-plus nonprofit organizations that assist a diverse cadre of entrepreneurs and small businesses worldwide.
Trusted Managed Marketplace
Safeguarding privacy and platform security: We shape our marketplace based on the strong ethical values we follow as a business: openness, honesty, integrity and trust. As a technology company headquartered in Silicon Valley, we embrace and honor the trust our global community puts in us by continuing to safeguard privacy and platform security.

Champion for sellers: Sellers trust us to champion the causes that matter to their communities. Our global grassroots action networks eBay Main Street and Small Business Ambassador Network harness the power of our collective voice and global brand to affect industry-changing policies.
We're continuing to make significant strides throughout 2020 to create a cleaner future for subsequent generations, advancing economic opportunity around the world and supporting growth in local communities. 
Learn more about our 2019 progress by reading our latest Impact Report and by visiting our Impact website.