Update your profile
Let us know how to contact you so that we can share the information that's most relevant to you.
Sign Up for eBay Main Street
Use your voice to fight for small business and connect with legislators.
Learn more about how eBay processes your data in our Privacy & Cookie Notice.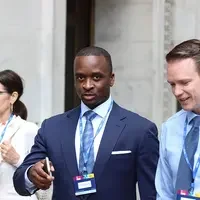 "It's hard to know what to believe anymore, so I like that eBay has a global perspective on policy issues."
–Yinka Ogunsunlade, Owner - Fashionably Legal