March 30, 2012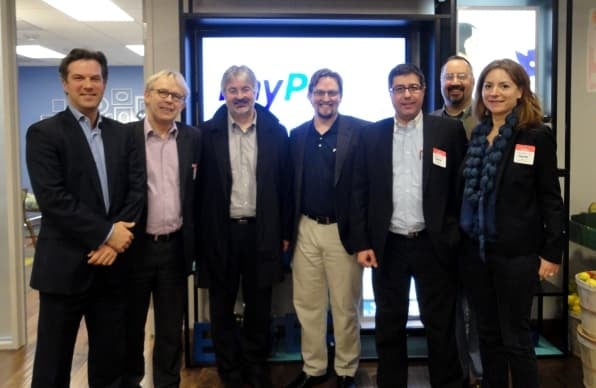 From left to right: eBay Government Relations, Richard Nash; Prime Minister's Office for Media and Telecommunication, Director Jean-Paul Zens; Luxembourg Consultant General in San Francisco, Georges Schmit; eBay Sponsorship and Events, Josh Schoonmaker; Ministry of the Economy & Foreign Trade, Romain Fouarge; eBay State & Local Tax, Luke Matiasevich; Luxembourg Media and Telecommunication, Anne-Catherine Ries.
Following a visit in July 2011 meeting by the HRH Crown Prince Guillaume of Luxembourg, senior representatives from the country's Media & E-commerce Government Department, along with officials from the Luxembourg Consulate general in San Francisco, visited the PayPal headquarters in San Jose, CA last week and met with eBay Vice President & Deputy General Counsel of Government Relations, Tod Cohen; Chief of Staff of Government Relations, Richard Nash; Senior Director of Data Center Strategy & Operations, Dean Nelson; and Senior Manager of State & Local Tax, Luke Matiasevich, to debrief on eBay's and PayPal's latest views on commerce and Internet policy issues.
The meeting reaffirmed the constructive dialogue the Luxembourg Government has sought with the Internet industry over the last decade. eBay highlighted the current and future trajectory of its cross border trading, data infrastructure growth and mobile payment solutions in Europe. The Luxembourg Delegation expressed their interest in policies that foster cross-border trade and discussed the state of play regarding EU data protection legislation. They also took part in a tour of the PayPal Shopping Showcase and saw the new PayPal Here technology, a recently debuted mobile merchant payment solution.