April 22, 2013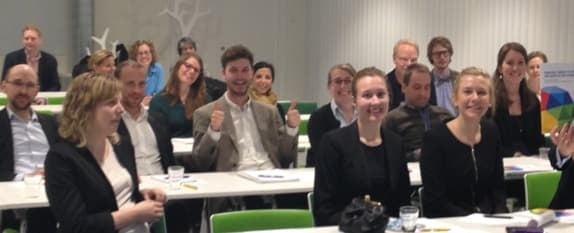 On 18 April, the National Board of Trade organized a "Trade Policy Forum" giving eBay the floor for one and half hours. Hanne Melin of eBay's Policy Lab and Andreas Lendle of Sidley Austin took the audience through the research and analysis that have been carried out in the context of the Commerce 3.0 project.
The National Board of Trade is the Swedish governmental agency dealing with foreign trade and trade policy. The Board provides the Government with analyses and recommendations and publishes well-researched reports.
The audience was thus made up of a group of very initiated trade thinkers. Stimulating discussions turned around questions on what the "rise of the micro-multinational" should mean for trade facilitation, flagging the importance of aggregated services in customs and delivery; whether the empowered online consumer should make us think differently in terms of trade policy; and what it takes in terms of mindset and processes to create at truly modern EU-US trade agreement.