July 19, 2017
This post originally appeared on eBayInc.com. 
At eBay, we recognize the large contribution that small businesses make to the economy, and work to support our sellers' success. The European Commission estimates that 99 per cent of all enterprises are SMEs, and provide over two thirds of total employment in the European economy.
Following the launch of the Partner to Sellers website, the eBay team in Europe wanted to share some facts and stories from the region.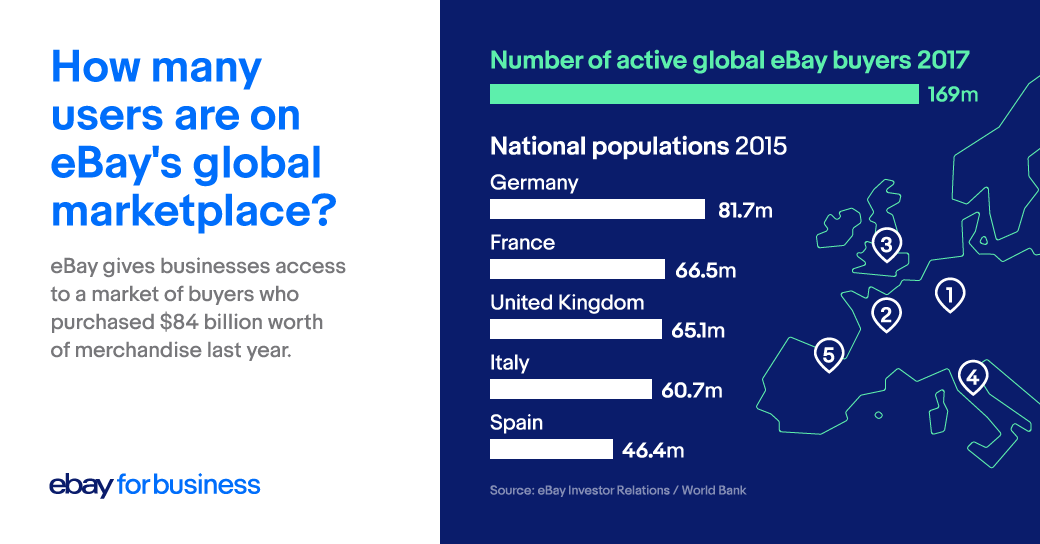 That's why we have launched Inside the eBay Economy, shining a light on the thousands of professional sellers on eBay in Europe.
The data shows that eBay sellers in Europe are more international than ever before, exporting to 20 different destinations on average. In a region like Europe where cross-border trade is the norm, seller-support initiatives like eBay's global shipping program make it far easier for our sellers to access eBay's international marketplace.
The statistics also show how the digital economy is breaking down barriers for aspiring entrepreneurs regardless of location. In the UK, the top 20 fashion businesses are all based outside of London, while Southern Italy hosts four of Italy's top five fashion merchants. With its low up-front costs, e-commerce is now viewed by almost half of aspiring entrepreneurs in Europe (44%) as an opportunity to start their business from scratch.
Looking inside the eBay economy has also revealed that nearly 2,000 European eBay sellers are turning over £1million or €1million, which is an all-time high for us.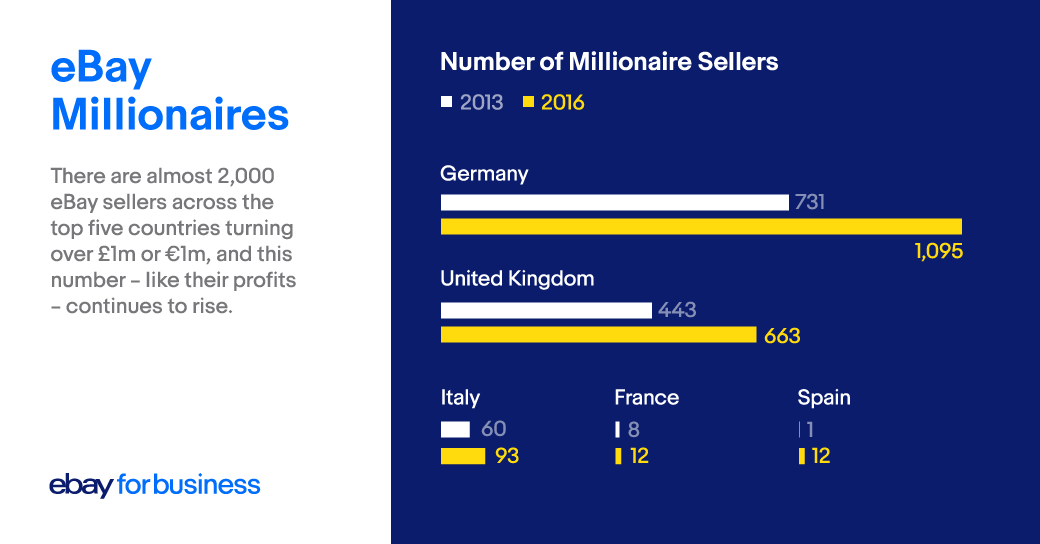 We hope that Inside the eBay Economy will encourage eBay entrepreneurs to follow in the footsteps of these millionaire sellers, who have shown that it is possible to turn your dreams and passions in to a global business via ecommerce. At eBay, seller success is our success, which is why we are so pleased to be celebrating more thriving businesses than ever before.