September 25, 2015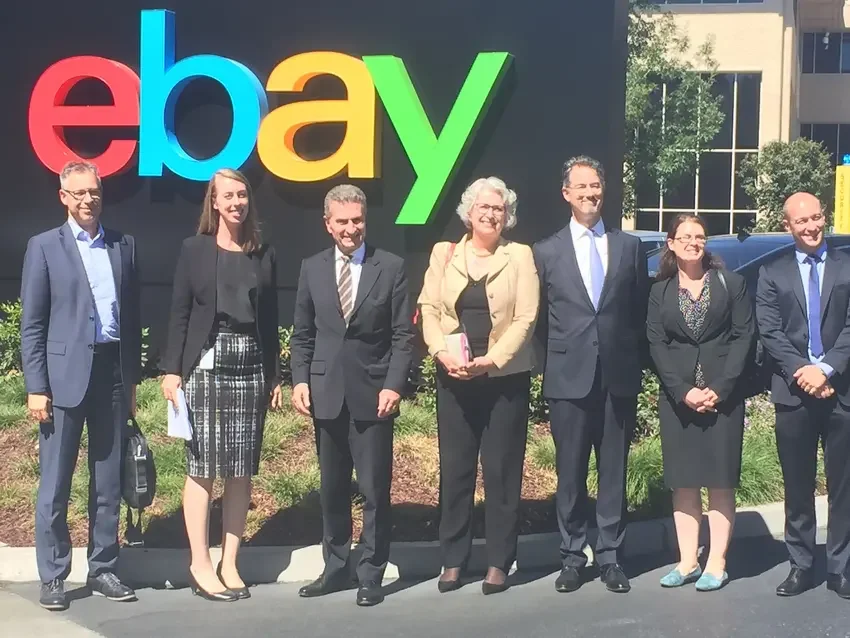 Pictured, from left to right: Michael Hager, Head of Cabinet, EU, Lindsay Lutz, Legal Director, Antitrust and Global Asset Protection, eBay, Gunther Oettinger, European Commissioner for the Digital Economy & Society, EU, Linda Corugedo-Steneberg - Principal Advisor, Digital Single Market Global Ambassador, EU, Stefan Krawczyk, Head of Government Relations International, eBay, Jesse Spector, Policy Officer Digital Economy, Delegation of the EU to the USA, EU, Jan Barnes, Chief of Staff, Government Relations, eBay.
This week the European Commissioner for Digital Economy and Society, Günther Oettinger, visited eBay's headquarters in San Jose to meet with Marie Huber, eBay's General Counsel, and Stefan Krawczyk, Head of Government Relations International. The meeting focused on the European Digital Single Market and key findings of eBay's 'European Small Online Business Trade Summary 2015'. 93% of small businesses using eBay in the EU export outside of their member state, compared to just 26% of traditional firms.
eBay greatly appreciates the Commissioner's efforts to provide even more opportunity for our European buyers and sellers by breaking down barriers and create a true single online market in the EU.