October 31, 2022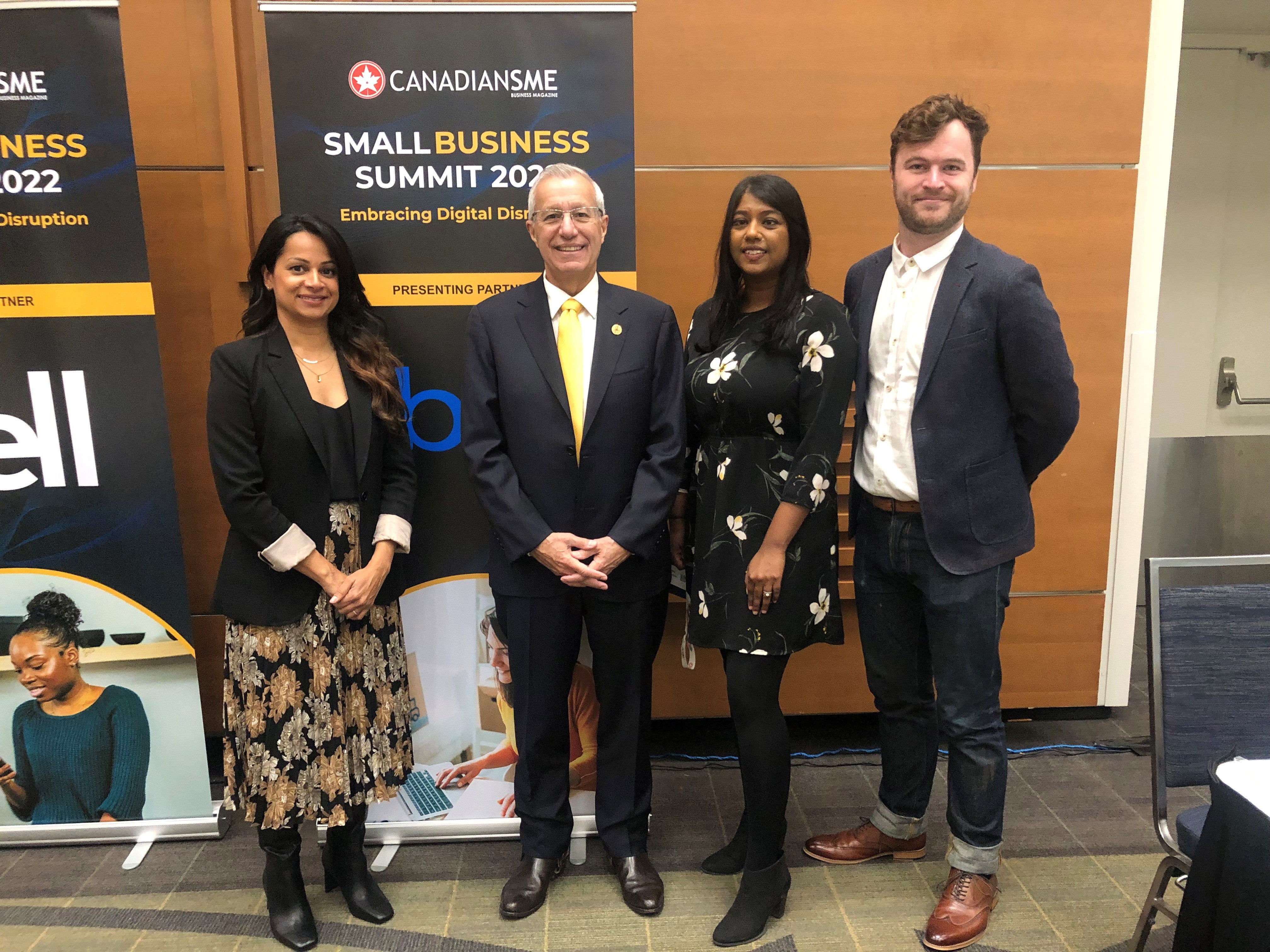 eBay recently sponsored the Canadian SME Small Business Summit to help showcase eBay Canada's 18th annual Entrepreneur of the Year Awards.  The theme of the summit was, "Embracing Digital Disruption" and focused on small business owners in Toronto, the 3rd-largest tech hub in North America. As part of the summit, Rob Bigler, eBay Canada General Manager, hosted a panel discussion with the three winners of eBay Canada's 18th annual Entrepreneur of the Year awards: Dorina Pasca, President at The Swiss Watch Parts Dist. Ltd., Christian Kentie, Owner of The Frugal Dutchman, and Gabriel Burman, Operations Manager at A-Lectron Inc.  The three winners shared their knowledge and experience as business owners who have leveraged eBay as a key sales channel, grew their business through economic uncertainty, and built trusted relationships with buyers within Canada and abroad.
eBay Canada's Head of Marketing, Helen Cooper, also gave remarks on how we are empowering and creating economic opportunities for small businesses across Canada.  Luke Bradley, eBay Canada's Seller Engagement Manager, and Nivitha Jeyakumar of eBay's Americas Government Relations Team also attended and engaged with the small business owners in attendance.  Helen, Luke and Nivitha also had the opportunity to meet with the Honorable Victor Fedeli of the Ontario Government (pictured).  Mr. Fedeli is the Chair of Cabinet and Minister of Economic Development, Job Creation and Trade.  They discussed eBay Canada's valuable contributions to Ontario's economic development, our support for small businesses and the growth potential that comes with being online. 
For more information about the summit, we encourage you to visit: https://smesummit.ca/.