October 4, 2023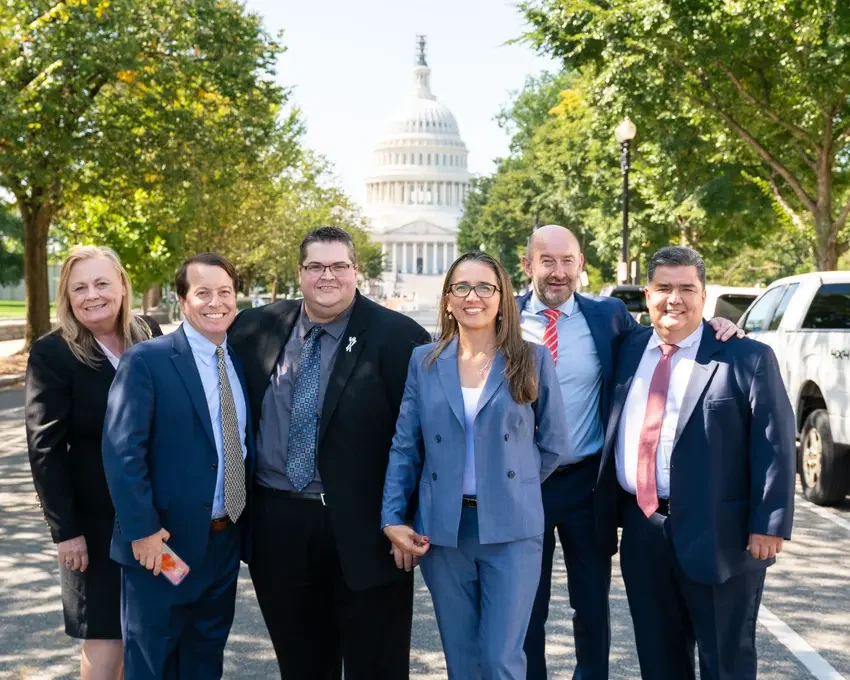 Last week, members of eBay's Small Business Ambassador Network (SBAN) joined eBay President & CEO Jamie Iannone and SVP & CFO Steve Priest on Capitol Hill to talk about the various bills that have been introduced this year to increase the 1099-K tax reporting threshold. 
Throughout the day, the SBAN members talked directly with their members of Congress about the importance of increasing the 1099-K threshold for casual sellers who are selling used or pre-owned items when there is no taxable event. The SBAN members were particularly concerned about how the current tax reporting requirement would create barriers for new entrepreneurs who could be deterred from starting an eBay business because of the burdens and confusion that will result from the new lower reporting threshold. The sellers actively advocated for a compromise solution before the end of the year to protect millions of Americans from confusing and unnecessary tax forms.
To kick off the day, SBAN member and owner of eWaste Direct, Angie Nelson, joined eBay President & CEO Jamie Iannone for a panel discussion hosted by Washington Post Live focused on entrepreneurial resilience. Angie discussed her entrepreneurial journey on eBay and how the platform provided opportunities for her small business to thrive and grow. She also stressed that if the 1099-K tax reporting threshold had been $600 when she first started selling, it would have deterred her from pursuing opportunities she didn't even know existed. 
This is supposed to be the land of opportunities, but with such a low [1099-K] threshold, I just think it is going to make the accidental entrepreneur a nonexistent thing. 
-Angie Nelson, owner of eWaste Direct, Livermore, CA
You can learn more about how the new 1099-K threshold will hurt Americans casually selling online here.
The eBay SBAN program serves as an important connection between eBay sellers and policymakers to ensure Congress understands the positive and negative impacts of proposed laws and regulations on small business owners. eBay is lucky to have a great, dedicated group of sellers who are willing to take time away from running their successful businesses to share their story and impress upon lawmakers and their staff the importance of ensuring that policy and legislation is crafted in support of small businesses.
Want to learn more about the eBay Small Business Ambassador Network? Interested in serving as an Ambassador and opportunities to attend future Advocacy Days? Learn more here.