October 17, 2022
In September, at the 67th Bangkok Gems and Jewelry Fair, eBay announced it has formed a partnership with the Gem and Jewelry Institute of Thailand (GIT) to build confidence in authentic Thai gem and jewelry products among buyers worldwide.  Representing eBay at the partnership Memorandum of Understanding signing ceremony was Mr. Vidmay Naini, Country Manager of eBay for Southeast Asia and India and representing GIT was Mr. Sumed Prasongpongchai, Director of GIT.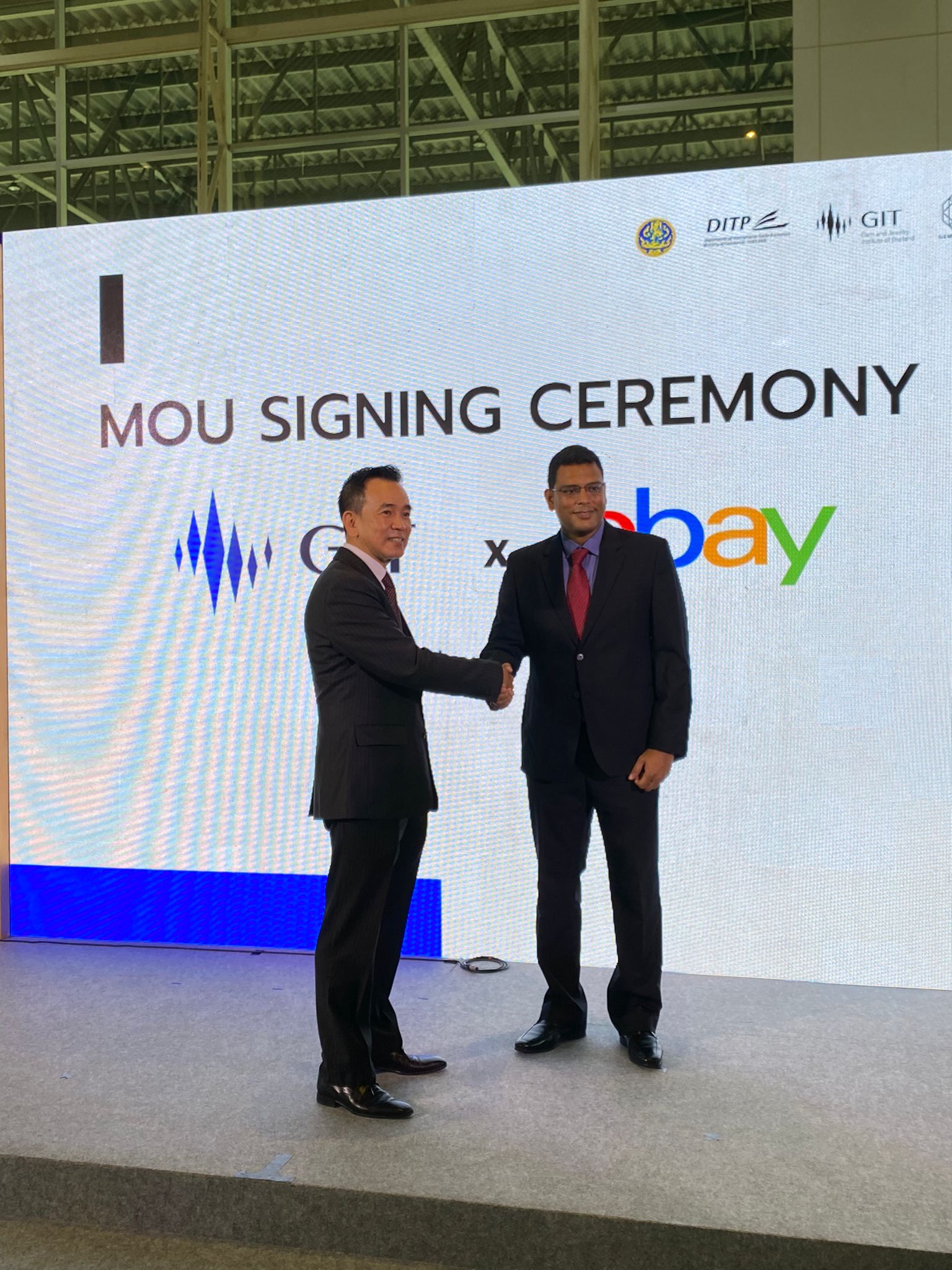 eBay has seen tremendous growth in demand for products from all around the world. The eBay platform now reaches 138 million active buyers across 190 countries. Last year, over 4.2 million fine jewelry items were sold on eBay. Thailand is one of the top five countries for the gem and jewelry segment on eBay, with buyers mainly from the USA, Germany, the UK, Australia, Canada, France, Italy, and Spain.
Mr. Vidmay Naini said, "Gem and Jewelry has been the top category for our Thai sellers who made sales to global consumers via eBay. We are truly delighted that today is a remarkable milestone for Thailand's gem and jewelry industry as we partner with the Gem and Jewelry Institute of Thailand."  Mr. Sumed Prasongpongchai remarked, "The gem and jewelry industry is important to Thailand's economy and trade. The industry has been expanding continuously, which can be seen from the export figures from the beginning of 2022 to the present."
eBay will also help Thai SMEs selling gem and jewelry products to grow their online businesses quickly with the eBay NextGen Campaign.  The Campaign is open to Thai SMEs of all sizes in all industry sectors, regardless of whether they are a manufacturer, dealer, or retailer, and whether their existing sales channels are online or offline. Thai SMEs can join the campaign or get more details at: https://ebaythailand.co.th/ebaynextgen.