July 17, 2023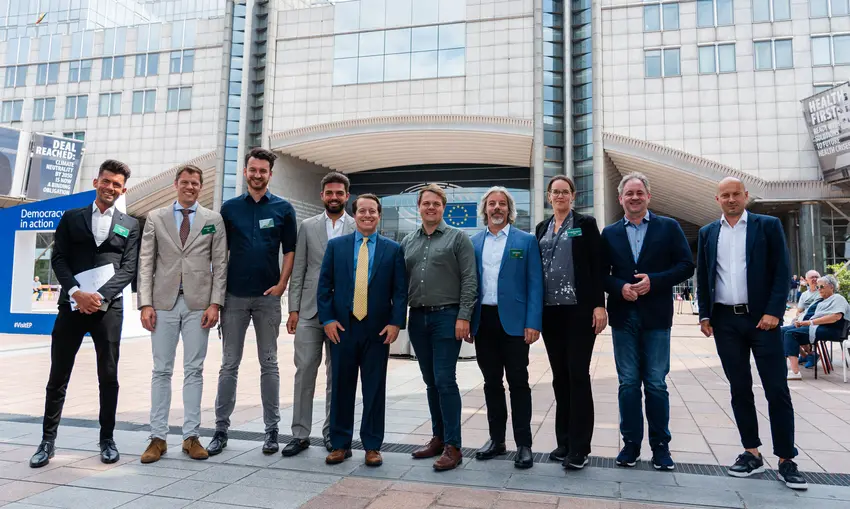 Recently a group of 11 small business owners and entrepreneurs from different EU countries visited Brussels. The sellers were joined by eBay's President and CEO, Jamie Iannone, and met with representatives of the EU institutions on key legislative initiatives that could impact their businesses.
The Brussels Advocacy Day event provided an opportunity for sellers from Denmark, France, Germany, Italy, the Netherlands, Poland and Spain to share their experiences selling cross-border through eBay and explain the barriers that they need to overcome today to comply with circular economy rules such as the new Right to Repair Directive, the Ecodesign for Sustainable Products Regulation, Empowering Consumers for the Green Transition Directive, and the Packaging and Packaging Waste Regulation.
The EU sellers represented a variety of new and second-hand product categories, including clothing and accessories, auto parts, industrial solutions and luxury goods. Key meetings included EU Commissioner for Justice Didier Reynders, the Cabinet of the EU Commissioner for the Environment, Members of the European Parliament (MEPs), as well as representatives of the Council of Member States. The sellers asked these representatives of the European institutions to support initiatives that promote the growth of the circular economy, for example through harmonized sustainability labeling and reparability scores to provide clear information for consumers when they buy abroad.
The sellers also explained how the complexity and fragmentation of the current Extended Producer Responsibility Framework (EPR) limits their availability to comply with their obligations in all the EU Member States, in many cases harming their chances to grow their businesses in the EU Single Market. Therefore, sellers encouraged representatives of the European institutions to take the proposal for a Regulation on Packaging and Packaging Waste (PPWR) as an opportunity to foster EU harmonization of the EPR framework.
Reducing waste is something that eBay strongly supports, but working with small sellers is key for the circular economy, and we need to ensure these regulations are realistic. We want all EU sellers to be able to have access to the broad single market of the EU in an easy way.
– Jamie Iannone, eBay CEO
eBay would like to thank all participating sellers for taking time away from their businesses to make their voice heard by the EU institutions. To support recommerce and the circular economy, new legislation should be tailored to lower regulatory barriers and take the specific needs of small sellers into account.
Learn more about eBay's efforts to help European Small Businesses Sellers here.