March 19, 2019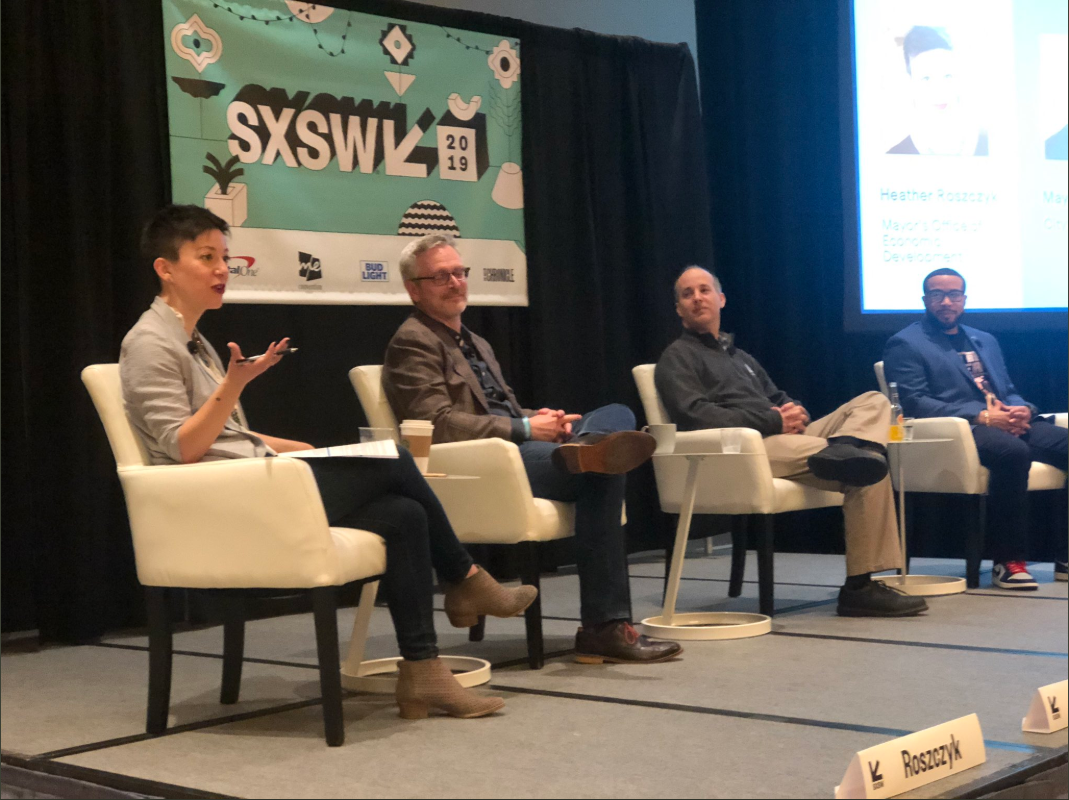 Last week, eBay participated in a panel discussion at SXSW in Austin, TX, focused on eBay's Retail Revival Program. The Panel, "Retail Revival: Reviving a Rust Belt City", examined how the cities of Akron, OH and Lansing, MI have partnered with eBay to empower their small businesses to sell their unique inventory in a global marketplace. For example, the Akron participants sold to 49 countries around the world in just three months.
Chris Librie, Senior Director of Global Impact & Giving represented eBay on the panel along with Andy Schor, Mayor of Lansing; Preston Clark, one of Akron's Retail Revival sellers; and moderator Heather Roszczyk, Innovation and Entrepreneurship Advocate for the City of Akron. Chris talked about the impact the internet can have on brick and mortar businesses in Mid-America and the value of these sort of public-private partnerships. In addition, eBay captured the spirit of creativity and entrepreneurship that was already blossoming in both Akron and Lansing.
Launched in 2018, the eBay Retail Revival program harnesses the power of technology and eBay's global marketplace to support and grow small businesses, strengthen local economies and foster vibrant community growth. Through Retail Revival, eBay is partnering with select cities in the U.S. and around the world to bring Main Street businesses to the global marketplace, all while bolstering local economies through the retail sector. The Retail Revival program offers local, brick-and-mortar businesses and budding ecommerce entrepreneurs 12 months of ecommerce training as well as access to special tools to boost their reach and revenue, including onboarding assistance, ongoing training, dedicated customer service, and promotional support.