May 21, 2013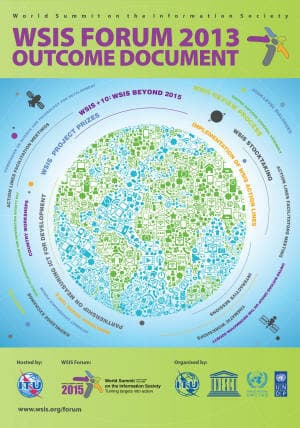 On 14 May, eBay was invited to discuss e-commerce for development together with experts from UNCTAD, ITC and UPU at an annual event under the auspice of the United Nations: the World Summit on the Information Society.
The World Summit on the Information Society (WSIS) started as a two-phase United Nations (UN) summit in Geneva in 2003 and in Tunis in 2005. Since then a WSIS Forum is held each year around the World Information Society Day attracting thousands of WSIS stakeholders from over 140 countries. The goal of WSIS is to "achieve a common vision, desire and commitment to build a people-centric, inclusive and development-oriented Information Society where everyone can create, access, utilize and share information"
UNCTAD chaired a panel on e-commerce and development with Hanne Melin of eBay's Policy Lab, the International Trade Center, the Universal Postal Union, the Mission of Ecuador to the WTO, and the Khalifa Fund.
Melin provided a snapshot of the new commerce that eBay see enabled by the Internet and technology solutions. The picture emerging is one of micro multinationals taking advantage of "glocalism": small businesses sustaining local operations through access to global markets. Our Commerce 3.0 economic research findings and case studies illustrate this evolution. But Melin also emphasized that specific trade barriers need to be addressed to realise the opportunities within sight.