July 25, 2013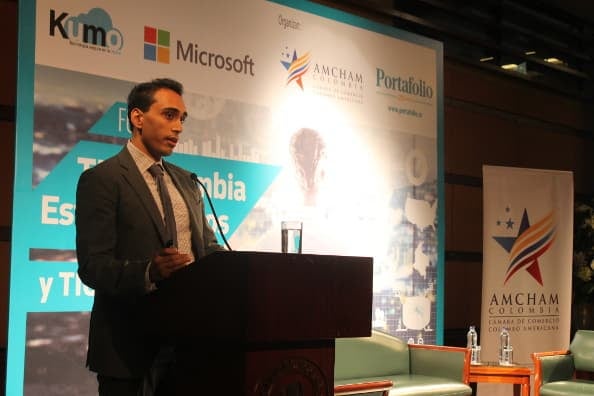 Usman Ahmed of the eBay Inc. Policy Counsel, speaks to conference attendees
On June 19th, eBay participated in a conference focused on the impact of technology on trade organized by two major newspapers in Colombia: Portafolio and El Tiempo.  The conference brought together technology and policy experts from all around Colombia in an effort to discuss the status of the electronic commerce marketplace in Colombia, and more importantly where the marketplace is going in the future.   
The conference was bookended with comments by the Executive Director of the American Chamber of Commerce Colombia, Camilo Reyes Rodriguez, who described the tremendous opportunity that the Internet brings to businesses of all types.  Alejandro Delgado, Ministry of Technology, Information, and Communication, described how Colombia's e-commerce marketplace was 2 billion pesos in 2012.   Representatives from Microsoft and DHL described how the marketplace is growing and evolving. 
eBay Inc. Policy Counsel Usman Ahmed spoke about trends in the Internet Economy, focusing in particular on how small businesses are  using the Internet to trade all over the world.  The Internet is creating a global empowerment network whereby businesses of all sizes – in Colombia and around the world – can connect directly to global consumers. 
eBay has also identified four big themes that need to be considered if we want the Global Empowerment Network to grow: (1) connectivity at low cost without gatekeepers; (2) moving products around the world in more efficient ways; (3) payment, marketing, translation, marketplaces services; and (4) rules and procedures for a world where microfirms and consumers engage in global trade.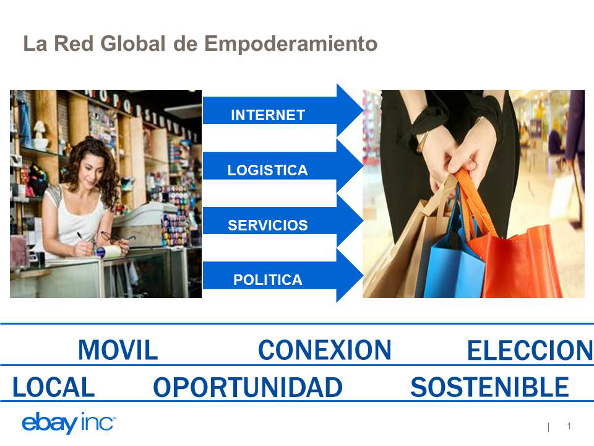 If we get these four areas right, there is tremendous opportunity for growth.  eBay Inc. will continue to work with stakeholders around the world to make sure we get these four areas right. 
This conference was reported on in the American Chamber of Commerce Colombia's monthly publication, Business Mail (in Spanish).