April 16, 2019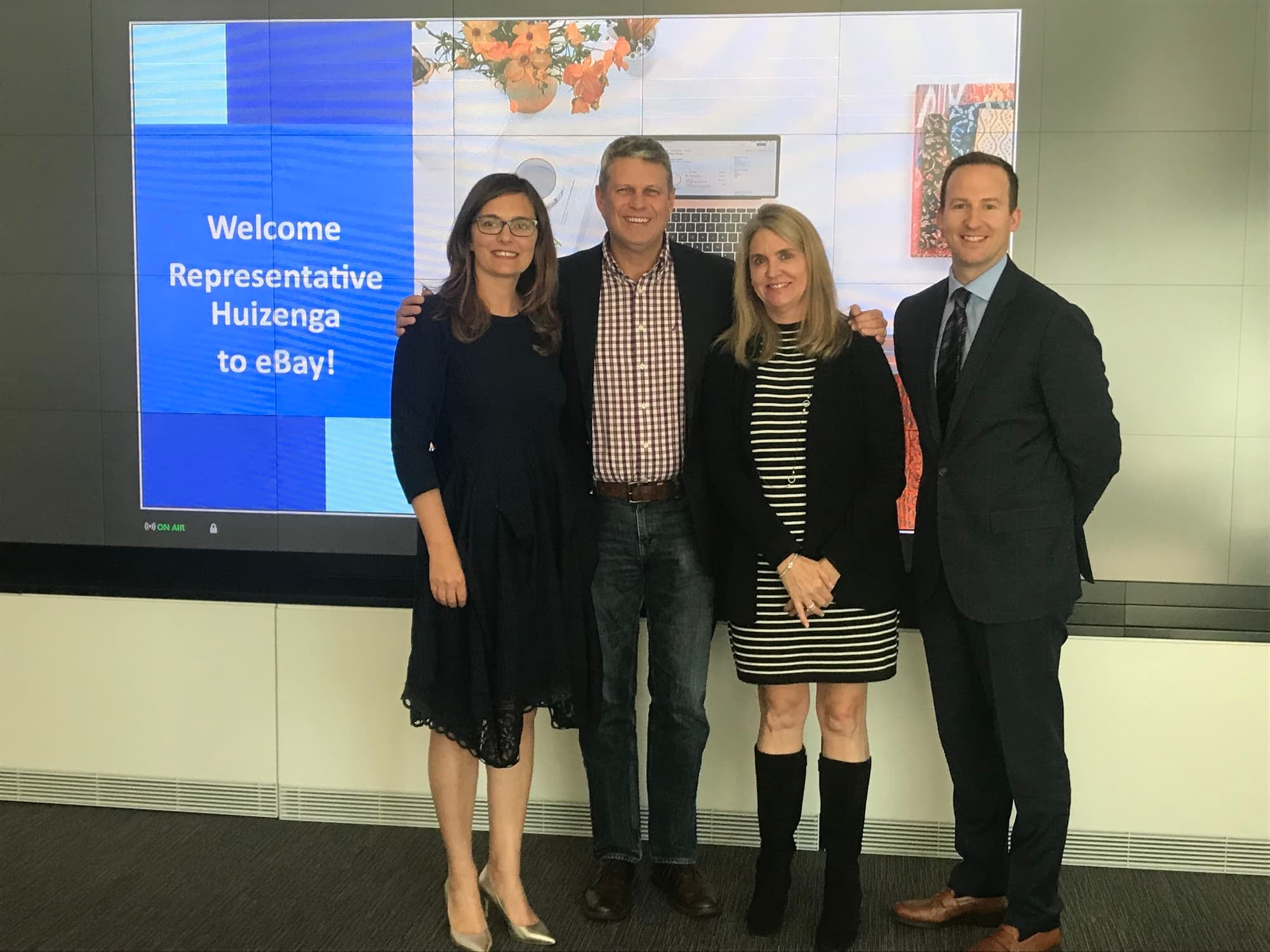 eBay hosted U.S. Representative Bill Huizenga (R-MI) at our headquarters in San Jose, California. Representative Huizenga is serving his fifth term in Congress and sits on the House Financial Services Committee, where he is the Ranking Member of the Subcommittee on Investor Protection, Entrepreneurship, and Capital Markets. He represents Michigan's 2nd Congressional District, which spans 100 miles of the Lake Michigan shoreline.
During the visit, Representative Huizenga met with some of eBay's senior leaders including VP of Global Government Relations & Public Policy Cathy Foster, VP of Legal, Americas & CPT Karin Schwab, and SVP & Chief Communications Officer Steve Wymer. Their conversation touched on how eBay empowers independent small businesses to export to consumers worldwide and how this drives inclusive growth. The group also had a productive discussion about eBay's transition to managed payments, ensuring privacy protections for our consumers, the importance of small business-friendly postal service, and the Retail Revival program underway in Lansing, MI.
eBay would like to thank Representative Huizenga for taking the time to visit us in San Jose. We look forward to working with him on policy issues that impact eBay sellers and small businesses.