November 5, 2018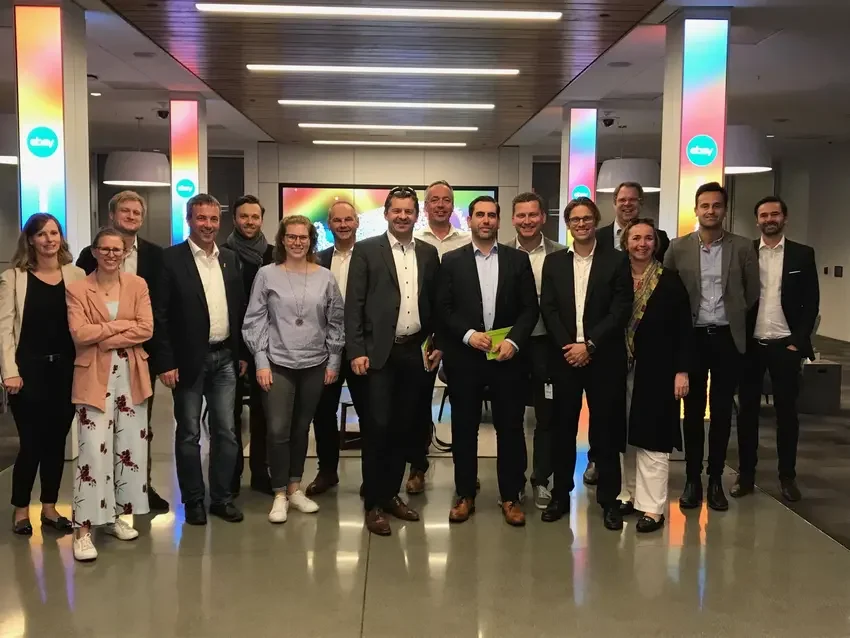 The eBay Government Relations team was thrilled to welcome the American Chamber of Commerce in Germany Delegation to our headquarters in San Jose, CA. This delegation was comprised of German Members of Parliament and Members of the European Parliament who focus heavily on technology issues as well as representatives from key German tech companies. Entitled Future of Transatlantic Digital Economy: Digital Markets on Both Sides of the Atlantic, the delegation visited both Washington, D.C. and the Bay Area to meet with government officials and tech company executives.
At eBay, Kris Miller, SVP of Strategy, presented to the group on growing ecommerce trends and the future of ecommerce. The group also discussed international ecommerce trends and how ecommerce impacts different regions globally. A major theme of the discussion was the inclusive nature of eBay's platform and how it empowers sellers by providing them with opportunities to reach any market no matter where they are in the world.
eBay would like to thank the AmCham Germany delegation for taking the time to meet with us.