May 25, 2022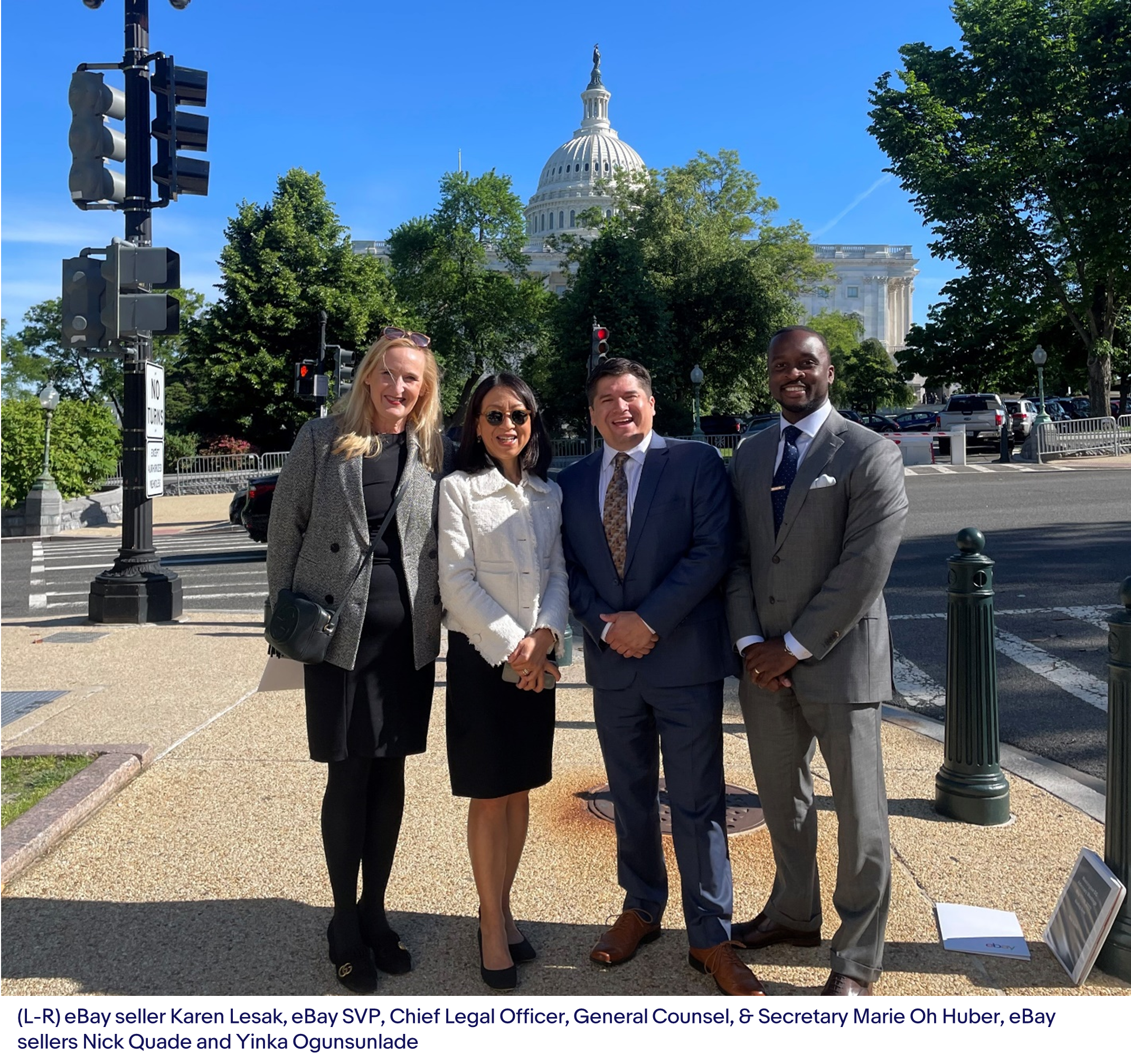 The eBay Government Relations team recently hosted a small group of eBay small business owners and entrepreneurs in Washington, DC for a return to in-person advocacy meetings with US Representatives and Senators.  The sellers represented a variety of product categories including Clothing, Shoes & Accessories as well as Computers, Tablets & Network Hardware.  The sellers were joined by Jamie Iannone, President & CEO, as well as other key eBay executives, including Marie Oh Huber, SVP, Chief Legal Officer, General Counsel & Secretary and Cathy Foster, VP of Global Government Relations and Public Policy.
The meetings provided an opportunity for the sellers to talk about their experiences as eBay small business owners and explain the positive and negative impacts of legislation currently under consideration.  They met with Senator Dick Durbin (IL) and Representative Jan Schakowsky (IL-9) to thank them for their leadership on the INFORM Act.  eBay has led efforts to vastly improve this legislation to increase transparency across all marketplaces and protect seller's privacy.  In the other meetings throughout the day, sellers conveyed the Importance of passing the INFORM Act and touched on how harmful the SHOP SAFE Act would be for their businesses.  The SHOP SAFE Act put up barriers for small legitimate sellers, while undermining tools and programs that allow marketplaces to go after actual bad actors.  Finally, the sellers also discussed how to reduce burdensome tax regulations and other ideas to further empower small online businesses.   
eBay would like to thank all the sellers that attended for taking time away from their businesses to travel to Washington, DC and advocate on behalf of eBay small business owners nationwide.  The eBay Government Relations Team will build upon the success of these meeting and continue to encourage Congress to reject the SHOP SAFE Act and pass the INFORM Act as soon as possible.