October 2, 2014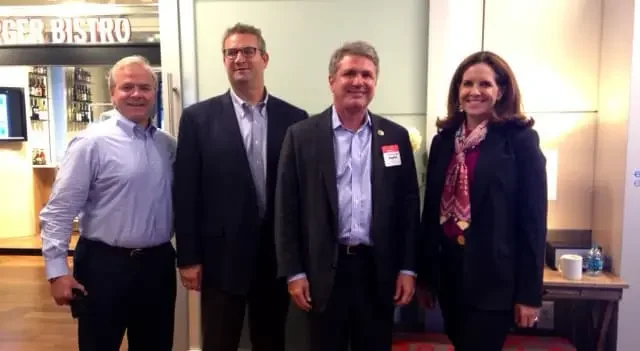 Congressman Michael McCaul (TX-10), Chairman of the U.S. House Committee on Homeland Security, staff director Brendan Shields and chief of staff Hans Klingler met with Lynda Talgo, VP, Global Managed Marketplaces and Tod Cohen, VP and Deputy Counsel, Global Government Relations last week to discuss eBay Inc.'s business model and illustrate the ways in which omnichannel retailing, mobile and local are driving our key policy areas, such as trust/privacy, trade and digital payments. With over 90% of consumer spending occurring in brick-and-mortar stores and 75% of that within 15 miles of home, eBay Inc.'s local- and mobile-enabled technologies are creating exciting experiences for eBay Inc.'s merchants and customers.
As Lynda emphasized, eBay has built one of the most trusted platforms in e-commerce and m-commerce. No other entity competes with what we do, especially at our scale. eBay Marketplaces operates trust across 190 countries, with more than 149 million active global users engaged in transactions across 50,000 unique categories. We make significant investments every year to ensure we're the most trusted way to shop and continue to evolve our efforts to ensure we're exceeding customer expectations and trust.
Thank you to Chairman McCaul and his staff for spending time at eBay Inc.! To learn more about Chairman McCaul, visit his website or follow him on Twitter.