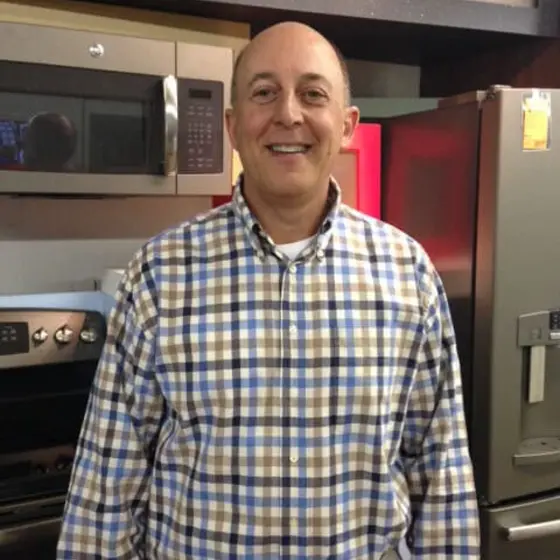 Frederickson's allows Tony to donate time and money to his community.
Frederickson's operates out of a storefront in Sheffield.
About
Frederickson's

…

Frederickson's is a family owned and operated tire and appliance store, which first opened its doors in Sheffield, Alabama in 1946. Mr. Frederickson, the founder of the company, hired Tony's father in 1961. Tony's father worked his way up the company until he bought the business in 1978. While Tony's father was the owner, he was able to expand the company, going from just three employees to a 34 employee operation. Tony and his two brothers have both worked for the business since they were old enough to hold a broom. While Tony and his brothers have partly taken over ownership and day-to-day operations for the business, Tony's father still owns the business and comes into work everyday at the age of 79. In 2002, Tony saw the retail market was starting to shift to online commerce. He decided to start putting some of their products online and has since seen this small town family operation expand to a nationwide consumer base. He has been able to hire four additional employees to handle online sales. Tony also ensures that he and the business benefit the community in as many ways as possible. Frederickson's regularly donates to local charities and organizations and always hires locally.
I love the interaction I have with my employees and our customers. It's nice getting to know so many nice people, whether it's here locally or across the country.