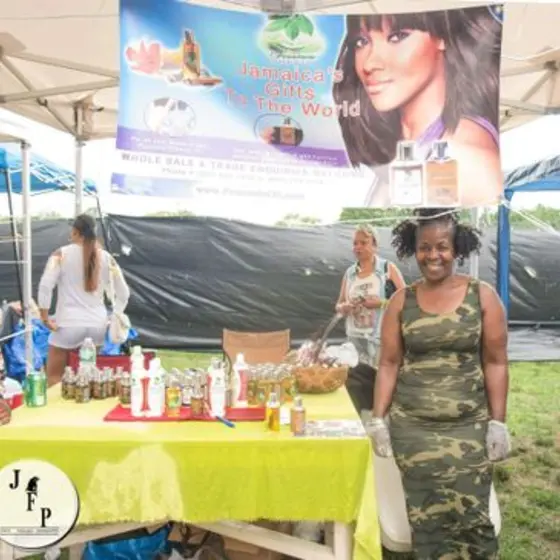 About
Fountain Pimento Oil

…

Sandra Gustard is a London native who migrated to New York City in 1997.  Soon after she arrived in the US, Sandra noticed that women were frequently stopping her to ask about her attire. Her U.K. based fashion sense made her a showstopper on the streets of New York, so she decided to try selling clothes and shoes from her favorite spots in London.  Her fashion business was a hit, but after a visit to Jamaica in 2008, Sandra decided to switch gears when she discovered pimento oil, a popular local mineral used to treat all kinds of illness. At the time Sandra was receiving treatment for some medical conditions. After receiving a massage with pimento oil, she felt immediate relief. Back in New York she ordered gallons of the oil but discovered the US version was a poor replica of the original. Sandra researched and eventually created her own FDA approved pimento oil.  In 2008, she began selling her oil on eBay and was thrilled with the results. Sandra credits eBay with giving her small company the chance to compete with large retailers. eBay allows her to customize each customer's experience to ensure that they always get a fresh batch of pimento oil.
I make all my products in my basement. My supply chain was interrupted last year due to COVID and, as I usually sell a lot in person at festivals, things have been tough. eBay allowed me to keep my business running. I was able to find new sources of supplies on eBay, which allowed me to easily keep up with demand and pay my bills.