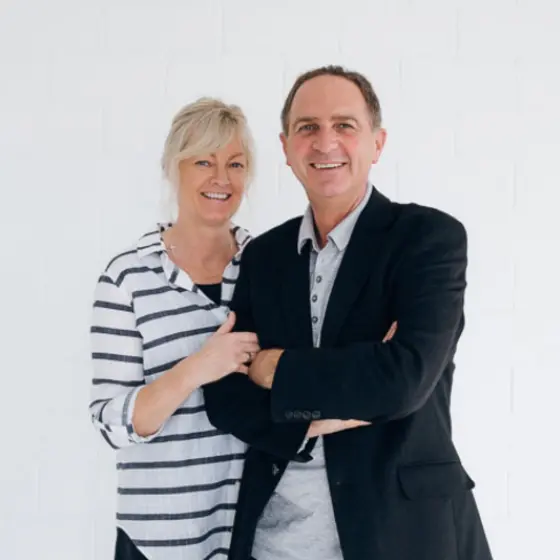 Peter & Ruby ship all their products from their own warehouse.
Ivory & Deene grew about 30% in 2014.
About
Ivory & Deene

…

Ruby & Peter Hodgman began selling online on eBay in 2002 as a way to make additional income. Back then the couple never imagined that their venture would transform into a fullfledged small online business. It all started when a friend told Peter and Ruby about eBay. Shortly thereafter they listed a bottle of Calvin Klein perfume they'd purchased at a garage sale for only $5. Because the couple didn't have a camera they did their best to describe the product in every detail and before they knew it the perfume sold for $37 and they were hooked. They decided their items would sell better if they had photos, so Ruby used some frequent flyer miles to purchase a camera. The camera arrived in the mail with two tickets to a movie theater chain that doesn't exist in Tasmania and Ruby successfully sold those tickets on eBay, this time with a photo. Peter and Ruby realized that listing individual items was very time consuming, so they decided they needed to find products that would sell over and over again, but would only have to be photographed once. They settled on home goods. Since 2005 Ivory & Deene has been selling luxury homewares, including bed linen, fur beanbags, crystal chandeliers and garden and home décor items. In 2010, due to the business's success, Peter and Ruby were able to leave their jobs and pursue Ivory & Deene full-time. A part of that growth has come from international sales. In fact about 20% of sales are to international customers, with the biggest markets being the United States and Canada. Even though their friends and family are sometimes puzzled by the way the couple makes a living, Peter and Ruby are thankful for the lifestyle and freedom that their online business gives them and they wouldn't trade it for anything.
Tasmania's population is about 500,000 so Ivory & Deene would not be successful as a brick and mortar store. Through the Internet we have a worldwide audience. Additionally owning an online business affords us the flexible lifestyle we've always wanted.