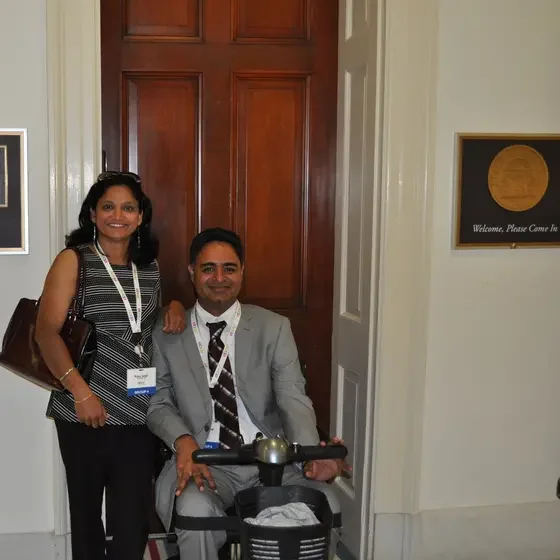 Watkinsville, Georgia, USA
AMRH Mart operates out of a home office.
AMRH Mart employs 2 individuals.
AMRH Mart exports about 10-15% of its products.
About
AMRH Mart

…

Both Manjinder Singh and his wife Renu had jobs in education when they began selling items online. At first, their efforts served as a hobby and as a way to make some extra money on the side. In 2015, they saw that they could expand on the eBay platform. Their business, AMRH Mart, initially specialized in selling electronics. Over the years, they have added a variety of items to the product line such as antiques, shoes and clothing.

Recently, Manjinder developed a muscle deficiency, requiring him to be in a wheelchair. With the desire to control his own work hours, Manjinder decided to leave his job in education and go full-time with AMRH Mart on eBay. His wife continues to assist with the work on the weekends. AMRH Mart provides the Singhs with a sufficient income as the couple constantly adapts and improves their eBay business. Check out his eBay store using eBay seller ID amrh_mart.
I completely depend on eBay and the Internet to run my business. With this technology, I can easily deal with people from all over the world. eBay makes selling at home and abroad convenient and reliable.