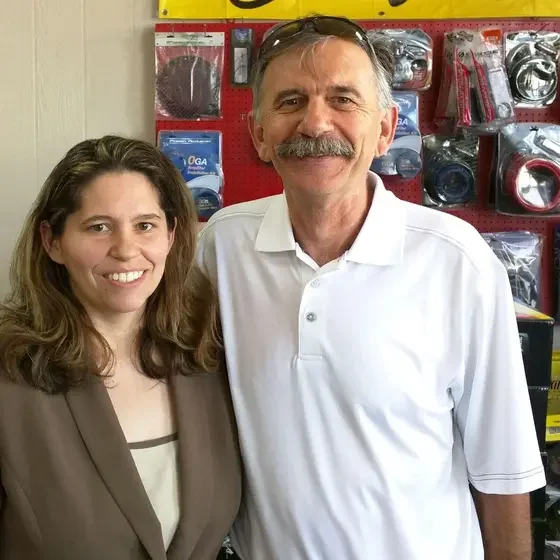 Bakersfield, California, USA
UneekSupply operates out of 3 warehouses totaling 12,500 sq. ft.
UneekSupply exports 10% of their products to an international audience.
About
UneekSupply

…

In the early 1990s, the Johnson family emigrated from Canada, where Willis, Kelly's father and co-owner of UneekSupply, had been a farmer. Willis chose to move the family to the Bakersfield community because it was both family and business friendly. UneekSupply's start was not exactly deliberate. When the economy took a turn for the worst in 2008, the Johnson family was forced to sell their brick-and-mortar business, then known as Car Stereo Wholesalers. To rid the business of the excess inventory, Willis began selling items online. He quickly realized this was a way to keep his business alive. UneekSupply started with one person selling excess inventory out of a closet and before long, a warehouse was rented and employees hired. Today, UneekSupply owns three warehouses and employs eight people. Both Kelly and her brother served in the Army and Willis's other daughters serve the community as a nurse and a teacher. Prior to returning to Bakersfield to raise her children and take over UneekSupply, Kelly worked for the Federal Government as a Contract Specialist for the Air Force and NASA.
I encourage all of my staff to continue their education. We try to hire local students and provide flexibility for them to attend classes. Out of the 5 employees who do not have a Bachelor's degree, 4 of them currently attend Community College or University.