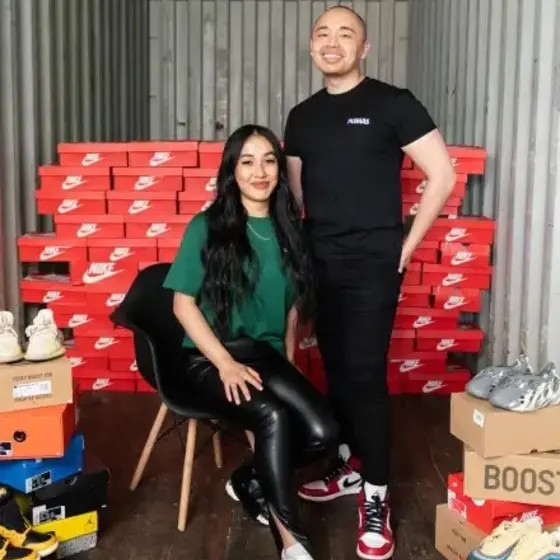 About
PUSHAS

…

Justin Truong and Sandy Li, co-founders of PUSHAS, started their sneaker marketplace in 2017. Before starting their business, Justin was on the path to pursuing a career in corporate law before deciding to pursue his passion, shoes. Both Justin and Sandy, had always been avid sneaker fans but found it difficult to find authentic pairs. From this, PUSHAS was born. PUSHAS is a marketplace for sneakers that customers safely buy and sell with out fear of counterfeits. They stock a variety of different shoes ranging in price and from casual to luxury brands. To keep their business model running they enact a very strenuous vetting process for resellers to make sure they prioritize authenticity in their store.

Since PUSHAS inception in 2017, Sandy and Justin have grown their business exponentially, with an impressive roster of tech investors to support their growth. These investors will help the PUSHAS team to scale their local operations before eventually entering international markets.
Our mission is to unlock the potential of sneakers – by building a seamless, trusted platform that empowers and pushes boundaries The secondary sneaker market's growth continues to accelerate drastically and we're confident PUSHAS is perfectly positioned to power the economy of hype.