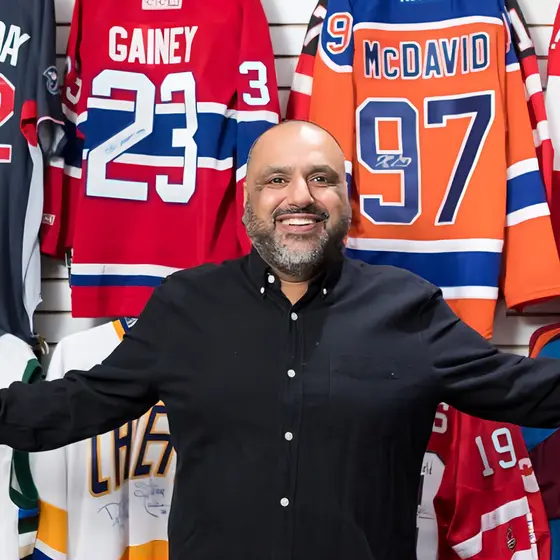 Richmond Hill Ontario, Canada
About
Bleacher Bum Collectibles

…

Ajay Mirchandani, owner of Bleacher Bum Collective, started his business as a brick-and-mortar store selling video games, posters and promotional items. In the early 2000's he began experimenting with selling his extra product on eBay and was extremely attracted to the idea of e-commerce. He credits his long-term success on eBay from initially having a surplus of posters for a popular video game and seeing a massive profit return and sales across Canada and the United States. Ajay found popular video games and sold merchandise. He was finding that sales were more prominent after business hours rather than office hours at a traditional brick and mortar. Ajay describes himself as a tech advocate and connoisseur of new products and enjoyed using eBay to promote his store while also being able to make a profit while his physical location was closed.

In more recent years Bleacher Bum Collective was named Canada's eBay Entrepreneur of the Year. They also decided to close their brick-and-mortar shop in 2007 due to saturation in the video game market while shifting more towards sports apparel stemming from Ajay's interest in sports and his prior sales and personal e-commerce experience. Due to coronavirus, Ajay has had to downsize his team just to two employees him and his wife but hopes to bring back his team soon. Lastly, Ajay is very interested in advocating on policy related import taxes and how they affect his customers.
My sales used to be limited to whomever could visit my physical store, but now over 100 million shoppers worldwide can purchase my goods. I take great pride in having an international small business and that would not be possible without eBay