March 31, 2023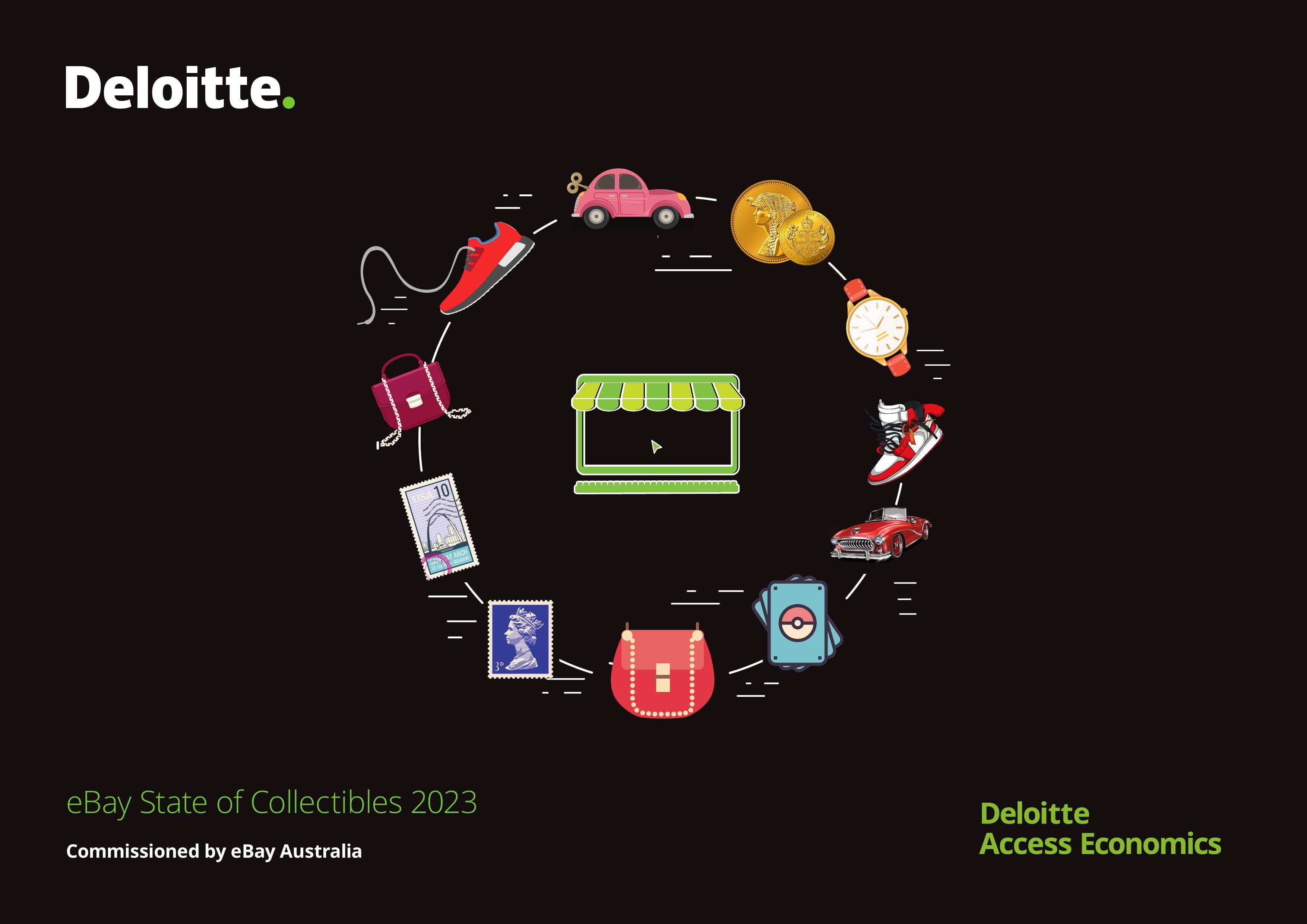 ​
Collectibles have been at the heart of eBay's DNA for the past 20 years.
To help understand the role eBay plays in helping turn passion into profit, we dove deep into the Australian collector and hobbyist community to develop the eBay State of Collectibles Report 2023.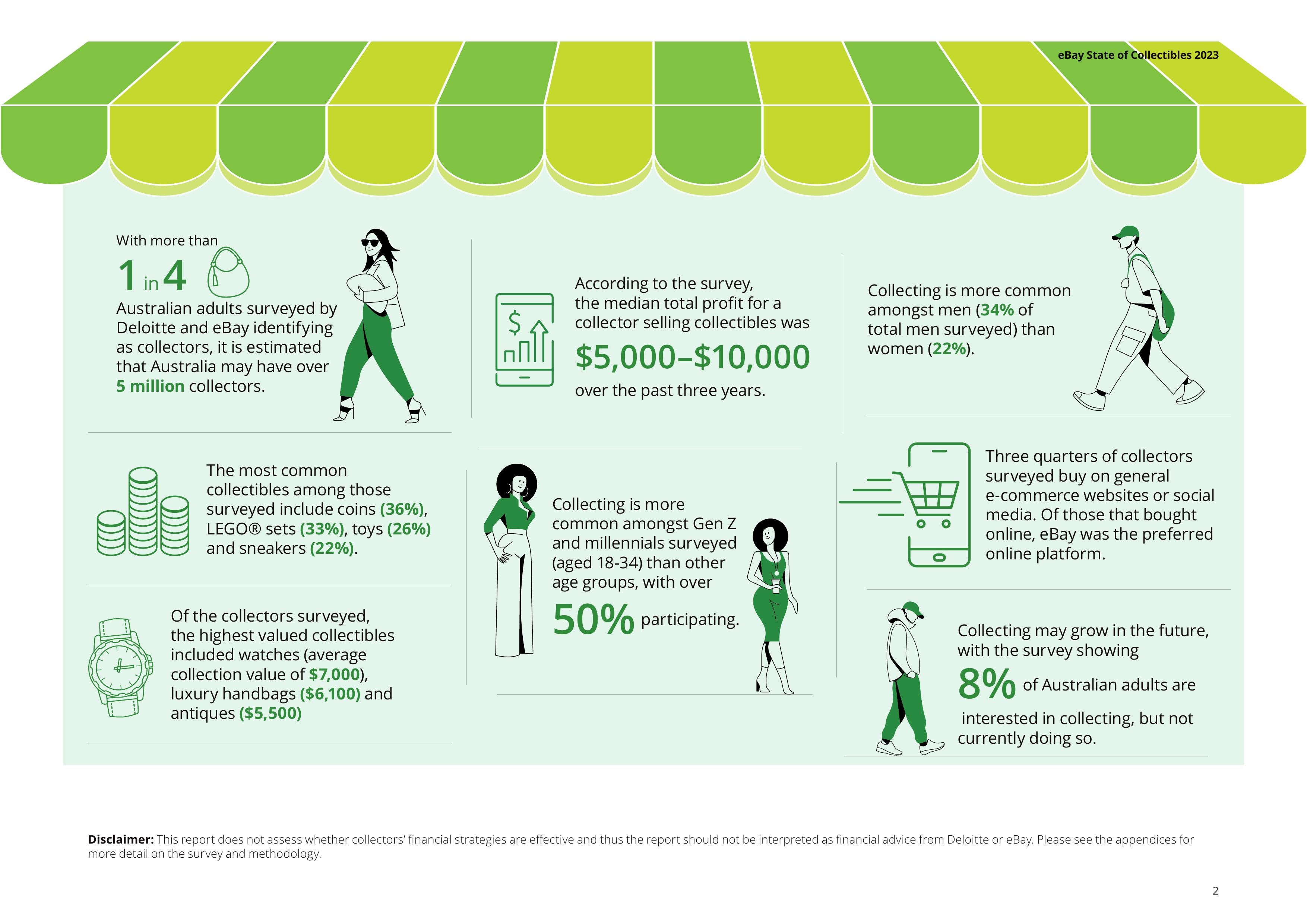 The report shows that with cost-of-living pressures mounting, selling collectibles is helping some Aussies add to their income, with median estimated profits of surveyed collectors being between $5,000-$10,000 over the last three years. The report suggests that more than one in four Aussies collect goods such as coins, toys, sneakers and art while more than 40% collectors, or those interested in collecting, have a financial objective in mind. 
People buy and sell collectibles for several reasons including it being part of their passion, a hobby or financial objective, rather than for general use. According to the report, of those that collect, the most commonly collected items are coins (36%), LEGO® sets (33%), toys (26%) and sneakers (22%).
The report shows that there is a huge opportunity for collecting in Australia with the report estimating there are five million Australian collectors.
Click here to find out more on the state of collectibles.