At a Glance
eBay provides a cost effective and trusted channel for thousands of Australian businesses selling online.
The eBay Story
For more than 20 years, eBay has been Australia's No 1 online shopping destination. Our marketplace connects millions both in Australia and around the globe to help find the goods they love. We partner with our Sellers to offer unique opportunities for entrepreneurs and businesses of all sizes.
eBay's Value to the Australian Market
eBay helps connect sellers and buyers. We provide thousands of Australian businesses with more customers and millions of Australians access to the things they need and love. As a true third party online marketplace eBay does not sell its own goods and never competes with its own sellers. Since 1999 nearly 5,000 sellers have become millionaires on ebay.com.au!
To learn more about eBay Australia, click here to download our overview brochure.
- Why sell via ebay

Australia's #1 online shopping destination with 12 million unique visitors every month

40,000 Australian small businesses sell via ebay.com.au

Australia's #5 most visited site

A marketplace that partners with its sellers but doesn't compete

- Did you know

67% of Australian online marketplace sellers have employees, 56% operate a brick-and-mortar store, and 45% live in the suburbs.

Starting a business that does not require a large financial investment is the reason 47% of Australian small business owners began selling through online marketplaces.
Australian Made on eBay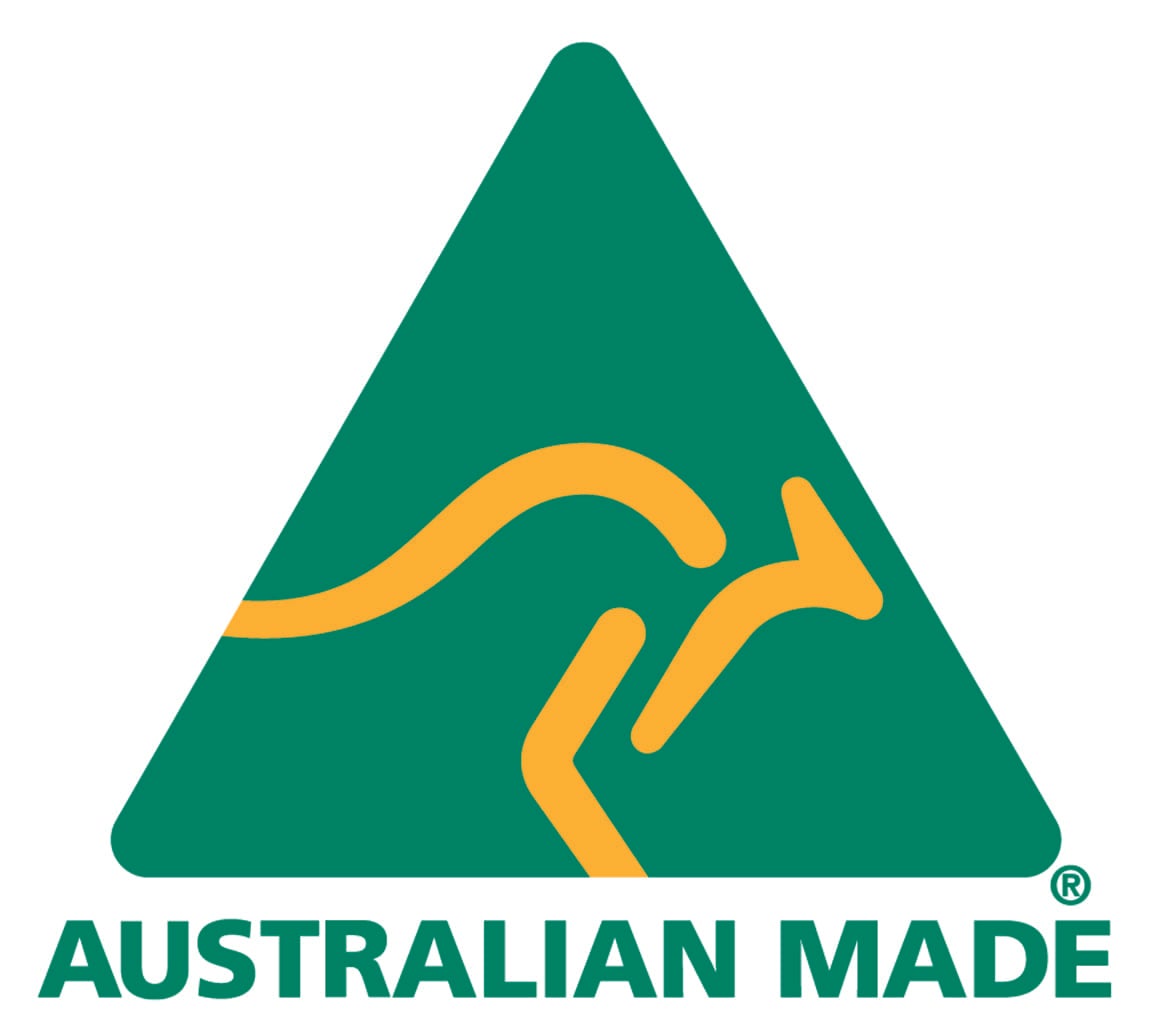 At eBay we are constantly looking for new and innovative ways to support Australian sellers.
It's why eBay has partnered with Australian Made to promote homegrown companies and products.
We want to make it as easy as possible for Australian consumers to buy locally when they're on our platform.
As part of Australian Made's first-ever partnership with an online marketplace, we've created Australian Made on eBay: a central hub for Australian Made licensees and products. We're also working with Australian Made to identify opportunities to have more Aussie made businesses join eBay and build their business online.
With eBay's global reach, we're providing a lucrative and exciting way for Australian Made goods to be sold both here and around the world.
eBay is proud to have been partnering with Australian business for over 20 years. We're committed to supporting the more than 40,000 Australian small businesses that operate on our platform as they navigate and survive these challenging times.
Case Studies
Bits of Australia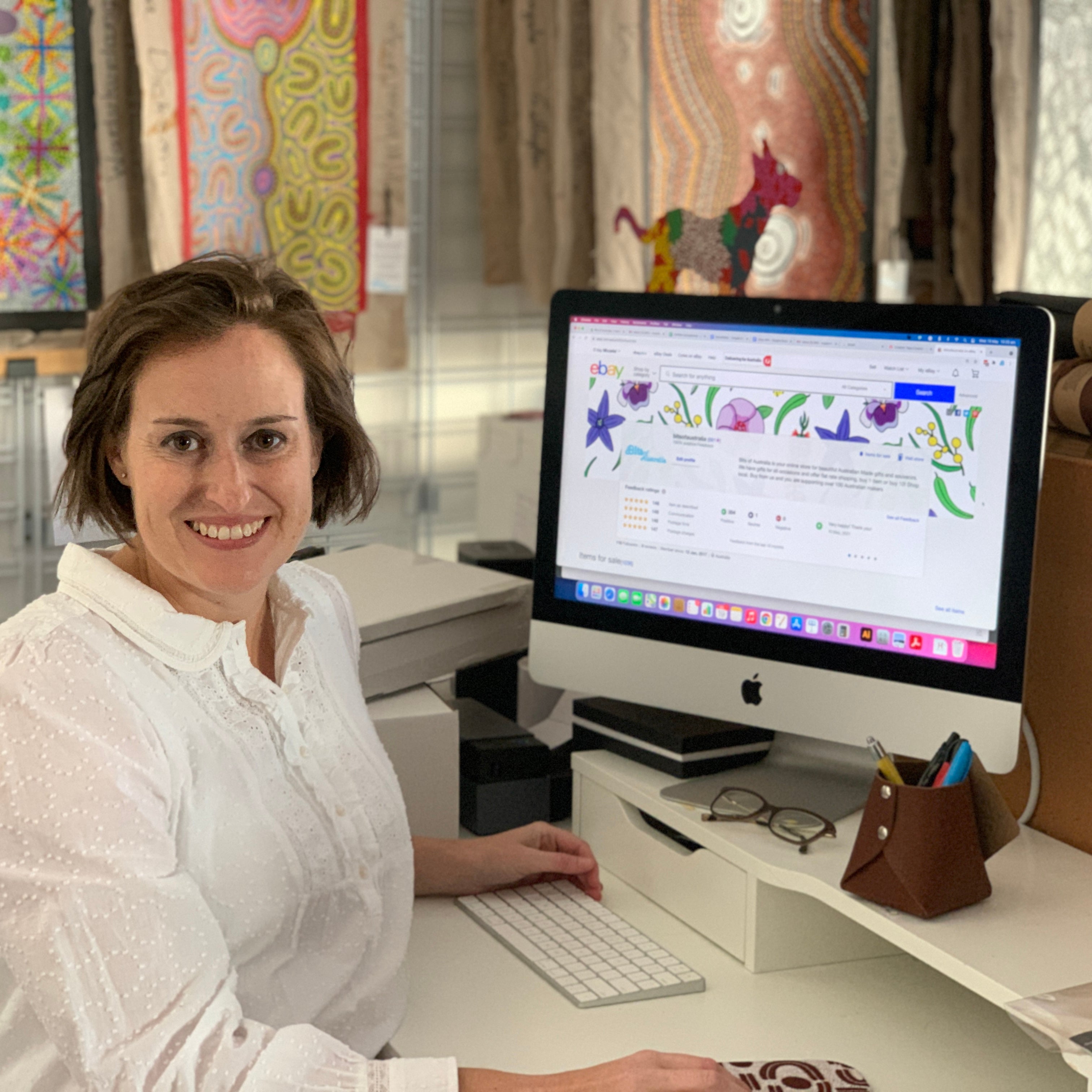 Micaela Smith created Bits of Australia seven years ago with a mission to create high quality authentic goods that support local communities. She now has more than 1,000 items in her eBay store with sales growing by double digits in 2020.
Our partnership with eBay has enabled us to reach a broader audience. I strongly believe you can't rely on one channel if you want to keep the sales flowing.
-Micaela Smith, Bits of Australia
Yellow Earth Australia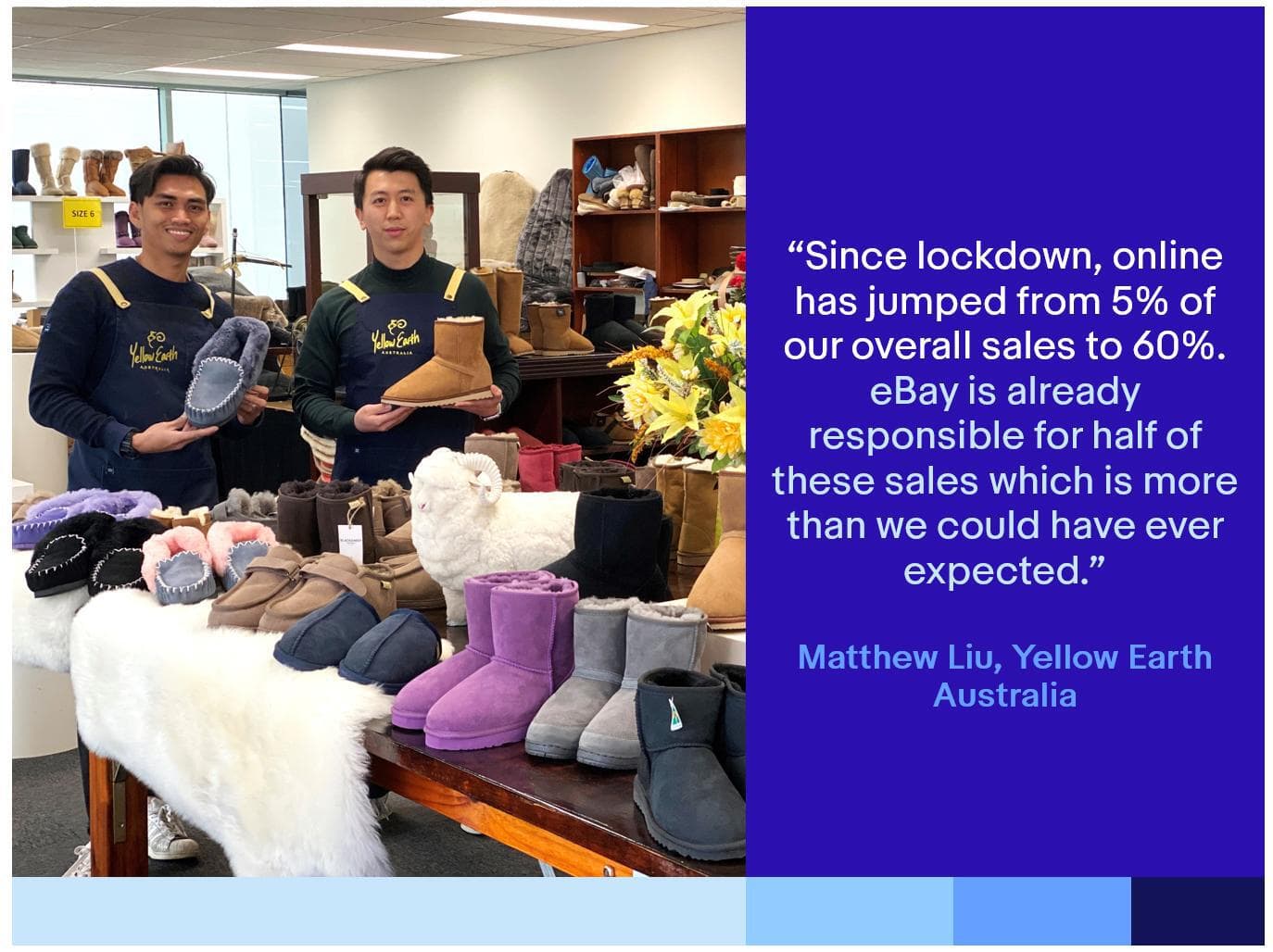 Like many other businesses Yellow Earth Co., which makes sheepskin clothing, footwear and accessories, was forced to close the doors of its retail stores as the COVID 19 pandemic hit. Director Matthew Liu said:
That income stream (bricks and mortar) pretty much became zero but the online side allowed us to continue generating income into the business and help pay wages and keep some of the jobs running as well.

Just a few weeks before lockdown began, online accounted for just 5% of our overall sales, whereas it's now around 60%. eBay is already responsible for half of these sales which is more than we could have ever expected in such a short time,
Matt's quick move to expand his online offering with eBay and Australian's love of fluffy footwear has helped save the business.