February 12, 2021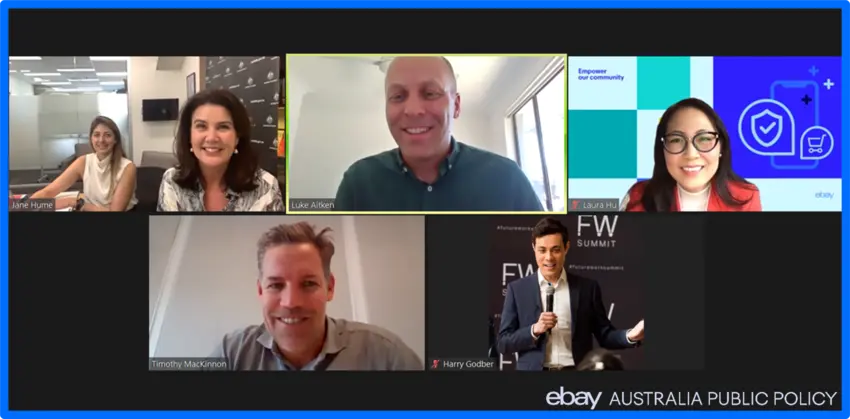 With COVID 19 driving rapid adoption of digital technologies, eBay Australia welcomed the opportunity to meet with newly appointed Minister for the Digital Economy, Senator the Hon. Jane Hume to discuss the role eBay plays in supporting business grow opportunities online.
Country Manager and Vice President for eBay Australia Tim MacKinnon, Head of GR for APAC Laura Hu, and Head of GR and Public Policy for Australia Luke Aitken joined the call to discuss the support eBay provided to new sellers on the platform over 2020 as well as mechanisms to build the digital capabilities of businesses in the future.
The meeting was a great opportunity to flag key challenges for e-commerce including postal regulations, education and training and global tax rules.