December 19, 2018
During the very first United Nations Africa E-Commerce Week in Nairobi, eBay and the International Trade Centre (ITC) partnered to promote e-commerce opportunities for Kenyan women-owned businesses. This partnership initiative is part of the ITC's She Trades program. With eBay's support, the ITC organized a workshop with 92 women entrepreneurs participating and listening to presentations by Bert Basset and Emma Grant of eBay UK as well as by representatives from DHL and PayPal. For the purpose of this project, DHL Express Kenya has granted a 40% discount on its global express delivery service.
Following the workshop, the ITC team led by Fabian Stächelin, former Manager Cross-Border Trade at eBay and now ITC E-Commerce Consultant, visited local women entrepreneurs to help them set up an online presence on eBay. Fabian explained: "eBay provides access to millions of potential buyers with no upfront cost to sellers and very limited investment. A Kenyan just needs 4 things to get started: a mobile phone, an e-mail address, a debit/credit card and a valid ID." Indeed, the first eBay shops are already live and all products ship worldwide via DHL express within 5 days or less. Click the image below to watch a brief video over of the program: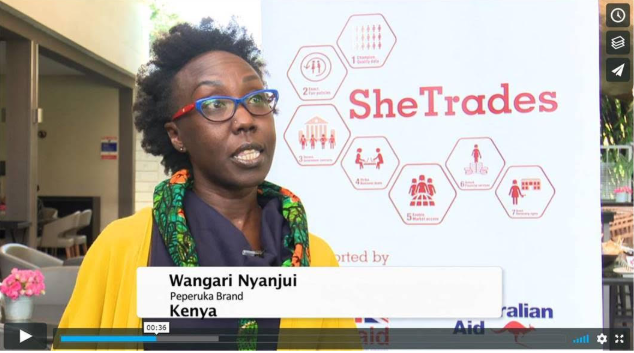 eBay is very proud to be a part of this important initiative. To view some of the eBay stores started by these entrepreneurs, click the images below.